Grief Counseling Services Available for Broken Arrow & Tulsa Residents
What is Grief Counseling?
Grief counseling is a type of psychotherapy that focuses on helping people process grief and mourning. Grief is the result of any loss a person undergoes in her or his life. We can lose loved ones through death, divorce, or separation as well as other traumatic events. For some people, losing a dear pet can be nearly as distressing as losing a family member if the pet was a cherished companion that was always there when we needed their unconditional love.
Although grief is often associated with death, it can also occur as a result of a major change in our life such as loss of status, going from single to married, married to divorced, losing financial and social status, and going from being active parents to parents of adult children that leave home to start their life. We can also grieve the loss of mental and physical health due to a debilitating injury or medical diagnosis which changes our physical and mental abilities, as well as the loss of a dream or life goal we had to let go.
What do Grief Counselors do?
Grief counselors help people who suffer major losses or distressing life changes. They often initiate therapy sessions for individuals and persuade the client to talk about their pain and emotions. Knowledgeable grief counselors have acquired an education in the grieving process that helps them evaluate their clients' needs. Their training provides them with information about various coping strategies in order to help them provide the best type of support for each individual.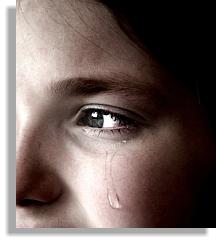 Grief counselors help people understand and accept the reality and permanency of their losses and guide them through the grieving process with compassion. Counselors encourage people to describe their feelings and reassure them by explaining that their emotions and fears are acceptable.
Some clients may demonstrate signs of extreme mental or physical distress and be depressed or contemplating suicide. In those cases, grief counselors may refer them to physicians or psychiatrists for further care and services.
What are the Benefits of Grief Counseling?
Most people experience periods of grief at some points during their lives. The grief may be from losing a loved one to death, divorce or abandonment. It could also have other causes, and it is a natural reaction to loss or extreme disappointment.
Each person has his or her own unique way of dealing with the grieving process. Some people are able to accept their losses and move on. However, others may have feelings of guilt, or feel helpless and think they cannot go on without their loved ones. They are seemingly unable to escape their heart ache and carry on with a product life.
Grief counseling can uncover the causes of depression, despair, trauma and emotional pain. It can also help you work through the grieving process and learn to live with a positive, healthy frame of mind.
Experienced grief counselors can help people talk about their sources of grief. Grieving people may be more willing to talk to professionals than they are to reveal their feelings to friends or family members. They can freely talk to understanding counselors about feelings of anger, guilt, depression or other emotions associated with their losses. Even though it may take time, regular sessions with skilled counselors can help people communicate their regrets or fears and deal with their emotional distress or pain.
Grieving people frequently turn their backs on even their closest friends, but trained counselors can help people achieve viewpoints that are more objective. Counselors use a variety of methods and techniques to help people release their negative thoughts and pent-up emotions. They have the training to deal with sensitive issues and may even help mend broken relationships.
Counselors direct the conversations to productive resolutions and help people change their negative views so they can make needed changes in their lives. They use strategies suited to each person's intensity of grief and personality to lead them to accept the truth, forgive others, stop blaming themselves and move forward.
Skilled counselors can help people establish healthy bonds with their deceased loved ones and still proceed with their lives. They may suggest taking part in some meaningful activities to help them remember their loved ones in positive ways.
Grief counselors provide ideas for overcoming obstacles and help people adjust to life after losing loved ones. They offer compassionate support without judgment and help people create plans to progress to the next stages of their lives.
---###---
Are you suffering from the loss of a loved one and having a hard time coping? Contact Tulsa Therapist Alina Morrow, LPC-S, today to make an appointment and get the help and relief you deserve. You can reach me by texting or calling 918-403-8873 or by Email.
Page Last Updated: July 24, 2022